My Past Sales Website Widget from Zillow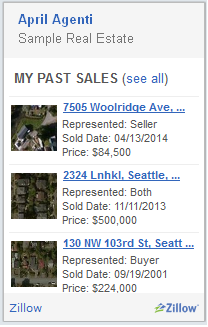 Easily show prospective clients all of the listings you've sold in the past with the Past Sales Widget. All you need is a Zillow profile and at least one listing.
For more information on this widget and instructions on installing it on your website or blog click here.